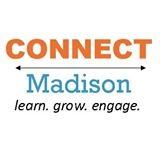 On Thursday April 24th I presented to a group of 50+ business professionals from CONNECT Madison. Titled Live Healthier — Be More Successful, I focused this seminar on ways to stay healthy even with a full schedule. Attendees learned proven strategies to increase energy, improve focus and elevate productivity. In addition they learned more about how their body worked, good vs. bad foods and how to build fitness into their lives. Yes, I covered a lot of territory in 45 minutes.
A few minutes before I was introduced, the energy in Fresh Madison Market's event room was positive and palpable. Having presented to over 250 businesses and organizations in Wisconsin, this is very important to me. The last thing I want to do is talk at people and get a lot of blank stares. People were smiling and excited to hear what I had to share.
At the beginning of the seminar, I joked that "class participation was 50% of their grade at the end of term." This got a few laughs as I explained that asking questions and contributing ideas was encouraged. My hope was to make my presentation more of a conversation. The young audience took notes and asked excellent questions. Their positive vibes energized me too as my presentation style became even more relaxed and dynamic. How is that helpful? Like an athlete in any sport, being relaxed results in fewer mistakes. That was definitely true Thursday evening. Everyone enjoyed themselves, learned and left empowered. I was even able to chat with a few people afterwards. That night was a success for everyone.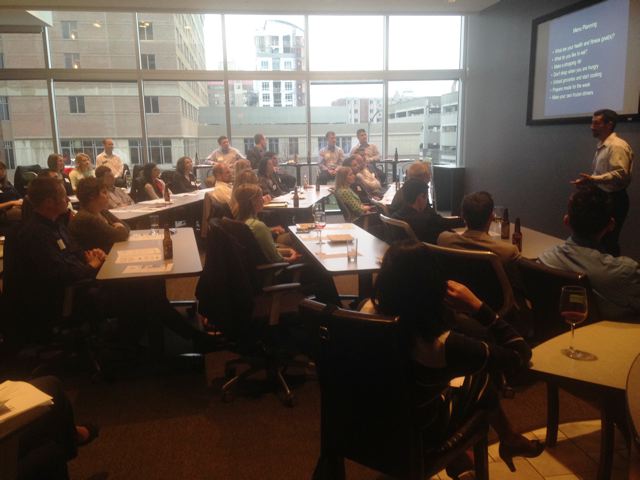 Sharing tips about menu planning and grocery shopping.

Showing off Heather's vegetable dragon platter.