A client recently returned from a wonderful trip to Istanbul, Turkey and shared some pics with me. One of the highlights of his visit was taking a cooking class conducted by culinary experts at Cookistan. He learned how to prepare six delicious dishes of Turkish cuisine. Here is one of his favorites, Borecik, a delicious pastry stuffed with ground meat. Enjoy!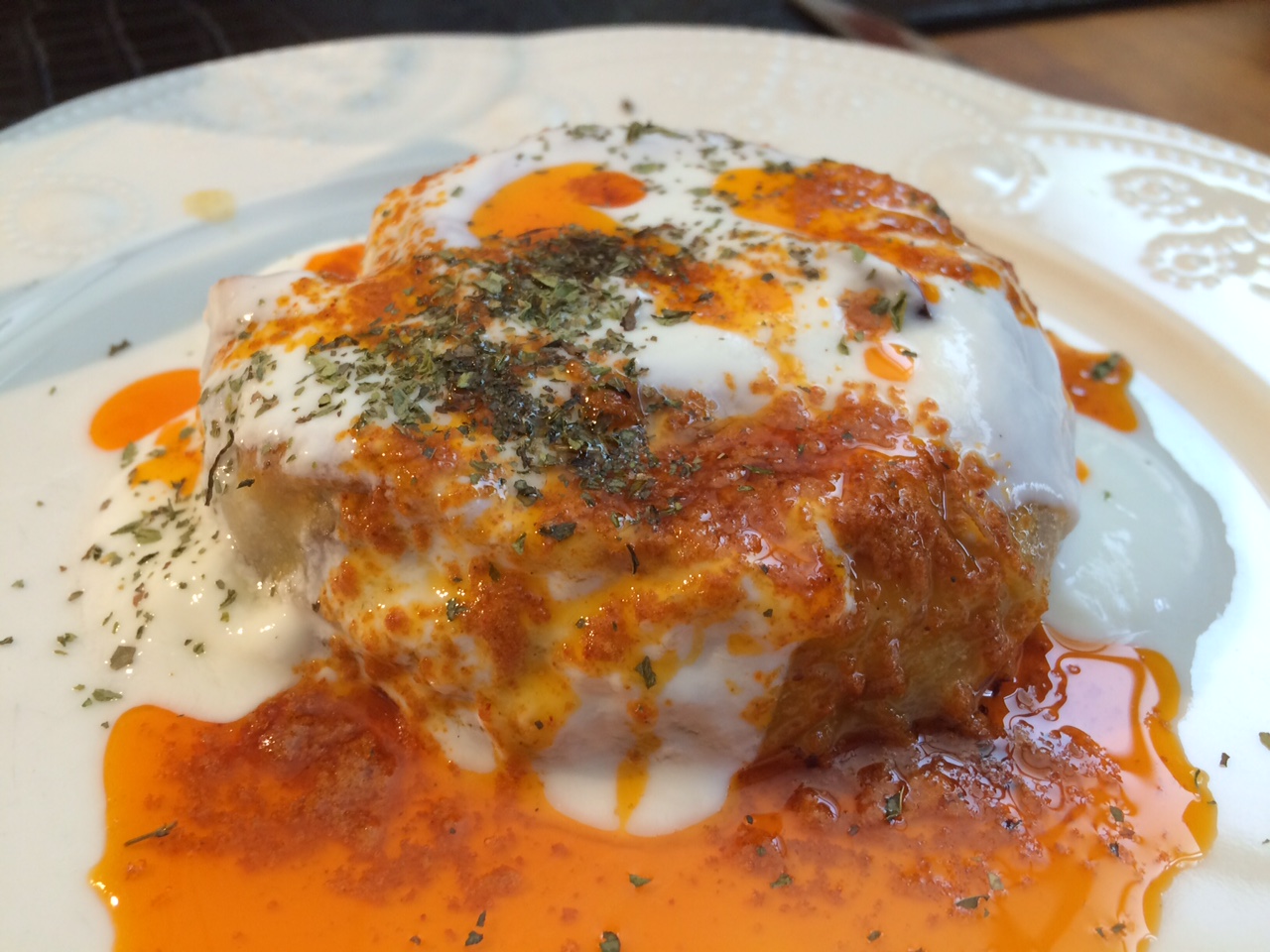 Ingredients
1 yufta (dough sheet like filo)
1/3 pound ground beef
2 onions, grated
2 garlic cloves, crushed
2/3 cup milk
1 egg, beaten
1 1/4 cups yogurt
salt, pepper and red pepper flakes
olive oil
Directions
Cut the yufta sheet into 4 triangles. In a large bowl, mix the meat with grated onions and a dash of pepper and salt. In a small bowl, mix 1/3 cup olive oil with milk. Brush oil/milk mixture onto the sheets. Carefully spoon the meat mixture on the outer edge of the dough sheet and roll it into a tube. Now coil the tube into a flat disc. Place onto baking tray, brush with egg wash and bake at 400 degrees F for 35-40 minutes. While the pastry is cooking, mix yogurt with crushed garlic in a small bowl. When borecik is done, remove from oven and top pastry with yogurt/garlic mixture.
Optional: Additionally, top borecik with melted butter and red pepper flakes.
Serves 4.