I often call my mom to get her take on certain recipes and to help with culinary conundrums. She'll often respond with a question like "Do you have an open bottle of red wine? White wine will do fine too." Or "You can put that into a turkey chowder." She always has incredible insight. Recently, I was attempting to recreate a dish from a Chinese restaurant when I got stumped. So I picked up the phone and called Mom. Calling Mom is pretty much the solution for most things, right? Anyhow, I asked her if she remembered "that eggplant dish" from China Wok Buffet in Middleton (now China Wok). She said. "Yes" and without hesitation asked if I had red pepper flakes on hand. Ah, yes, that was the missing ingredient. Mom to the rescue again. It's become a tradition that we order out from them when she visits, and that is one of her favorite dishes. So we put our heads together and I tried to replicate the dish. For a first run, it turned out good. It could have been a little spicier, and the sauce could have been a little thicker. But as Mom would say, "That's splitting hairs." Otherwise, for not working off a recipe, I was happy with the outcome. So here you go!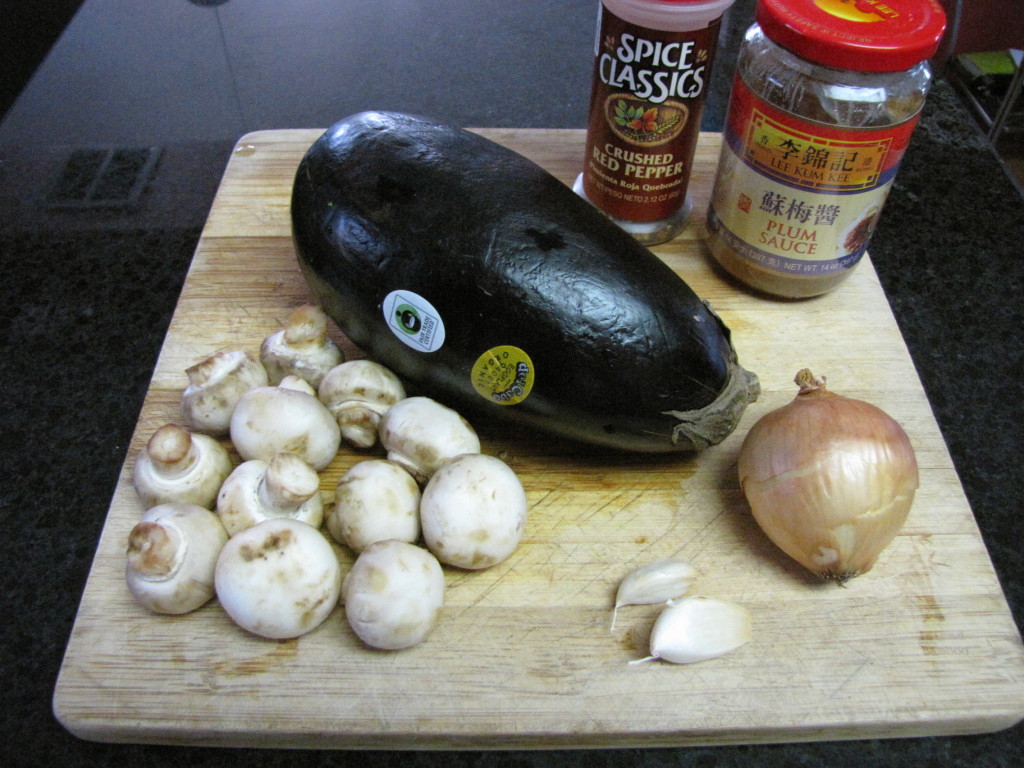 Ingredients
1 eggplant, chopped
1 cup mushrooms, chopped
2 cloves garlic, diced
1 yellow onion, chopped
1 tbsp plum sauce (add more to make dish sweeter)
1/8-1/4 tsp red pepper flakes (use less or more based on preference)
2 tbsp peanut oil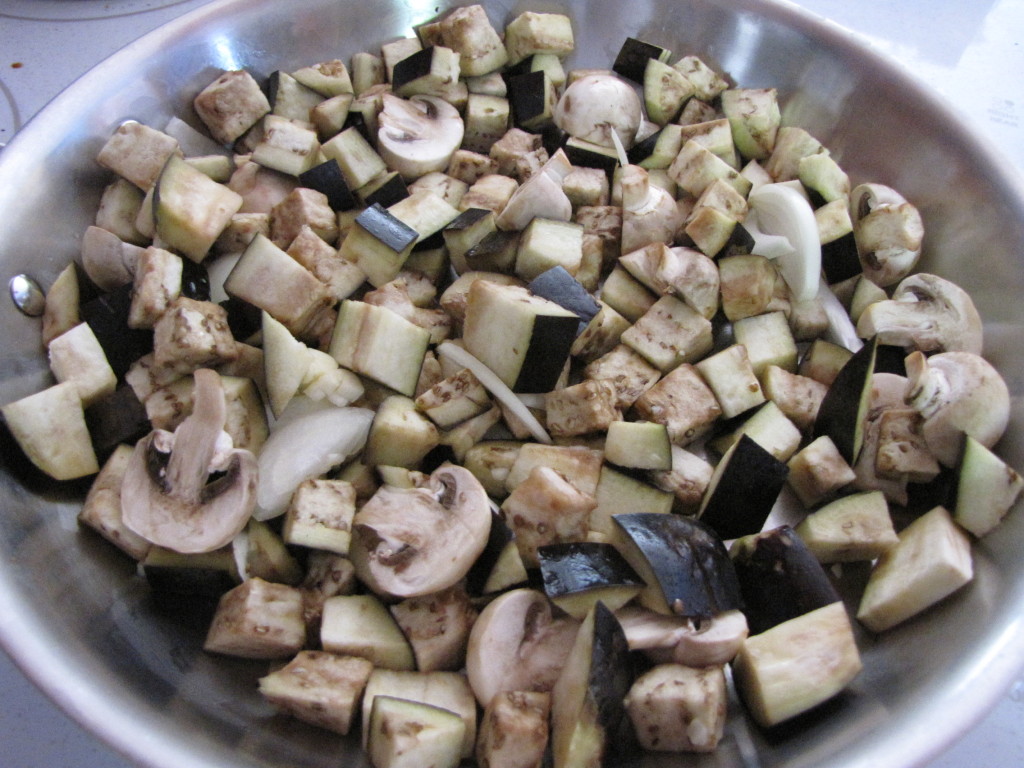 Directions
In a large skillet, add peanut oil and set heat on HI. Once the oil is hot, add the onion and garlic. Cook and stir for two minutes until onions start to become translucent. Lower heat to medium/hi, then add eggplant, mushrooms, red pepper flakes and plum sauce. Be sure to stir occasionally so the food does not stick and burn. Total cooking time will depend on the size of the mushroom and eggplant pieces. I like my vegetables to have a little "chew" to them so I do not cook them down for too long. And remember that moisture will come out of the vegetables so that will add liquid to the skillet and soften the veggies. If the sauce becomes too liquidity, you can add a little cornstarch and water to thicken it.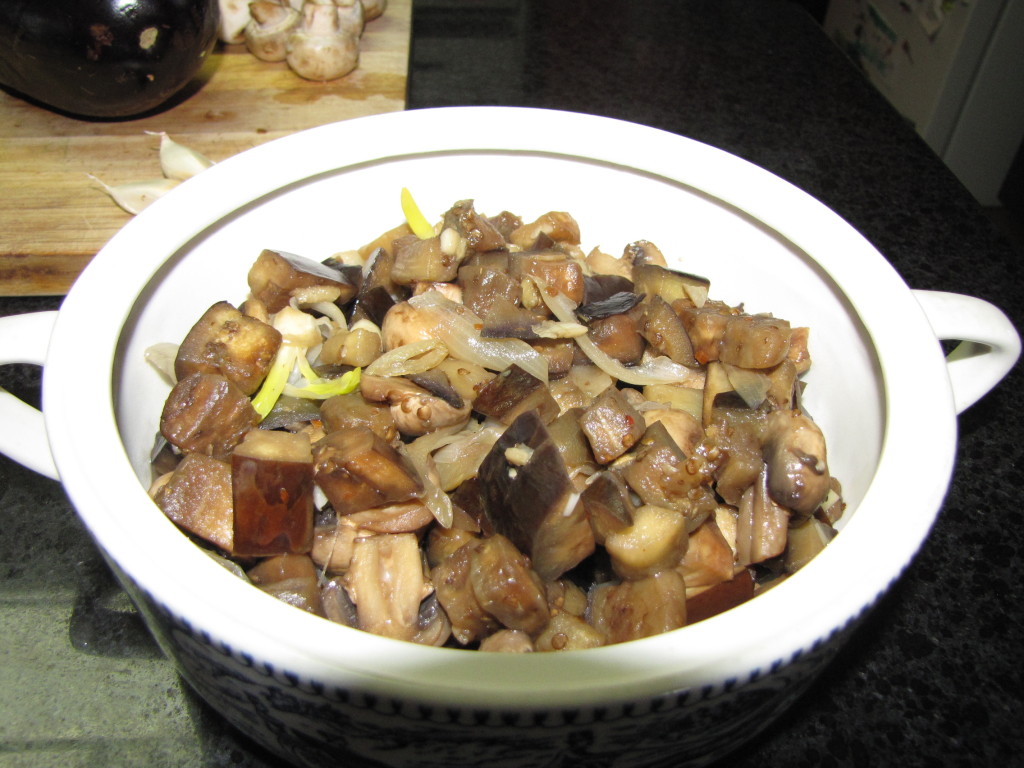 Voila! Dinner is served.