Can you say delicious? This was a spur of the moment creation. I referred to the recipe on the back of the noodle package and also borrowed ideas from a few soba noodle recipes online. As always, I modified the recipe to suit my family's tastes as well as what ingredients we had in our kitchen. Made for a light and tasty side dish. Enjoy!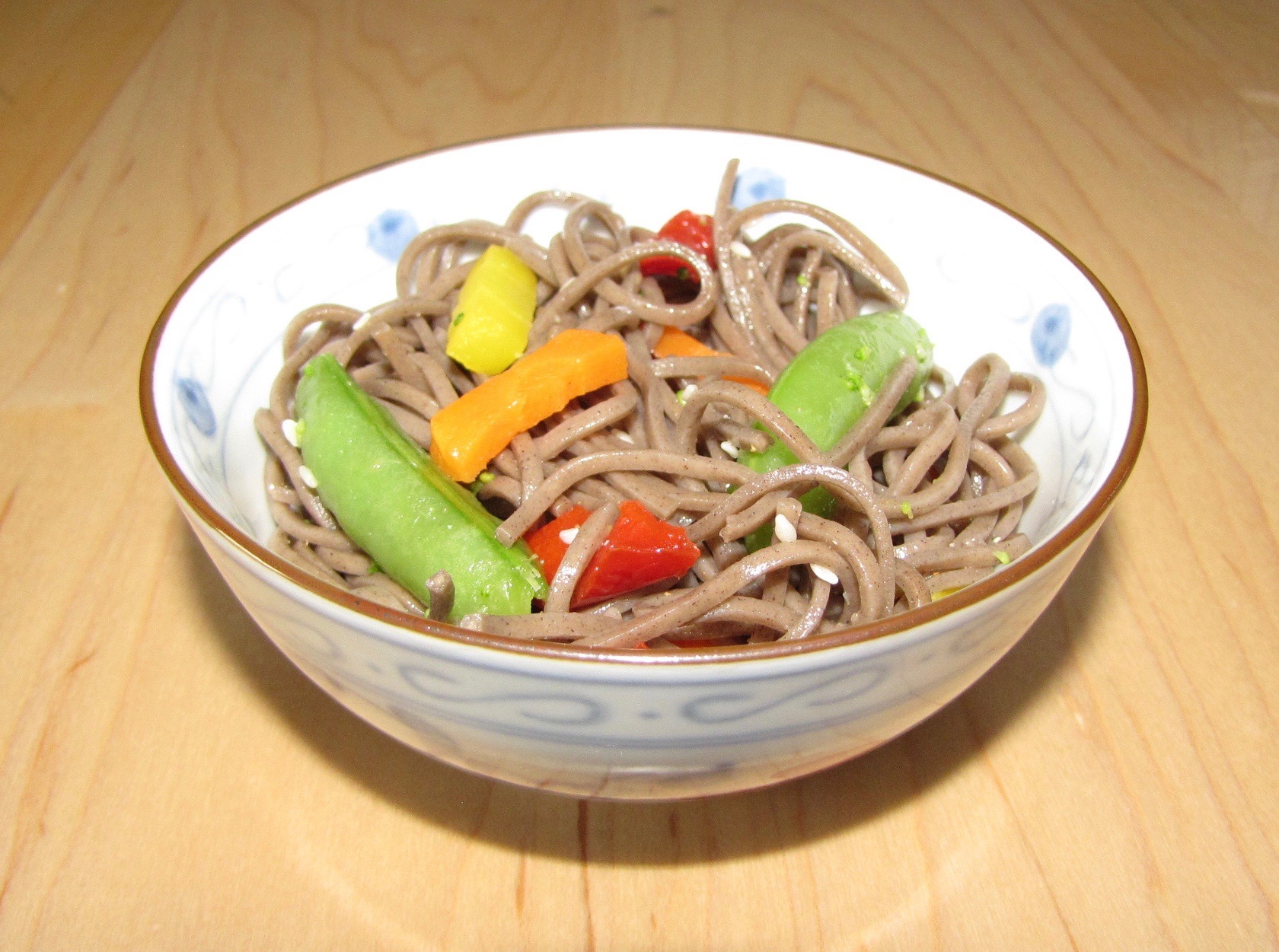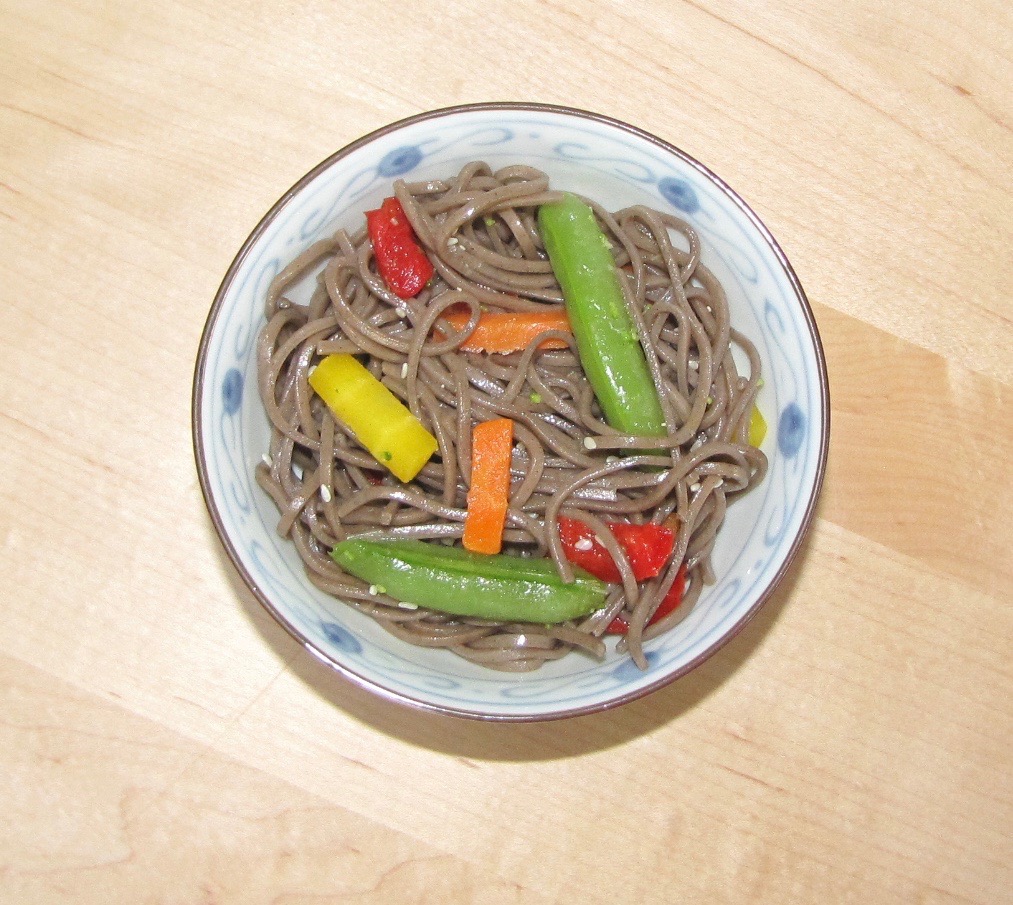 Ingredients for dressing
2 tablespoons rice wine vinegar
1/2 teaspoon ginger powder
1 teaspoon honey
1 teaspoon sesame oil
1 tablespoon peanut oil
Ingredients for vegetables and noodles
1 teaspoon peanut oil
1/4 cup red bell pepper, seeded and chopped
1/4 cup mix of yellow and orange carrots, diced
1/4 cup snow peas
1 teaspoon toasted sesame seeds
12 ounces buckwheat noodles
Directions
Heat 4-5 quarts of water in large pot. Once boiling, add noodles and cook according to package directions. I like my noodles to have a little more chew to them, so I cooked them al dente. Noodles were then drained in a strainer and rinsed under cold water.
Heat peanut oil in a saute pan on medium-high heat. Once oil is hot, add the chopped red bell peppers and yellow and orange diced carrots. Stir frequently for 1-2 minutes. Then add snow peas. Continue to stir and cook for approximately one more minute. Remove skillet from heat and plate vegetables to stop cooking process.
In a small bowl mix together the vinegar, ginger powder, honey and sesame oil until combined. Slowly whisk in the peanut oil until the dressing is emulsified.
In a large bowl add the noodles, carrots, peppers and snow peas. Pour sauce over noodles and vegetables and gently mix to combine. Garnish with toasted sesame seeds. Ready to serve and eat.