Root vegetables like parsnips, rutabagas and beets are often overlooked. Instead, we go for carrots, onions and sweet potatoes. Why? Familiarity and taste. Depending on where you do your grocery shopping, you might need to rummage around the produce section to find certain root vegetables. Also, many root vegetables have an earthy flavor and may not be as sweet as carrots or sweet potatoes. But if you're trying to manage your weight, eating earthy root vegetables is a good thing. They won't leave a sweet and sugary taste in your mouth, which makes you want to eat more high carbohydrate foods. This Bison and Root Vegetable Crock Pot Recipe is high in protein and antioxidants, low in fat and full of flavor. Enjoy!
Ingredients
2 pounds bison stew meat, cubed
5 parsnips, chopped
5 golden beets, chopped
3 red potatoes, chopped
3 yellow potatoes, chopped
1 yellow onion, chopped
10 white and brown mushroom, chopped or left whole
1 14-ounce can fire roasted tomatoes, crushed
1 tablespoon parsley
1 tablespoon ground rosemary
1/4 – 1/2 teaspoon salt
1/2 teaspoon ground black pepper
Directions
Chop all vegetables and place in crock pot. Add cubed stew meat and cover with crushed tomatoes, herbs and spices. Cover with lid and cook on low for 6-8 hours.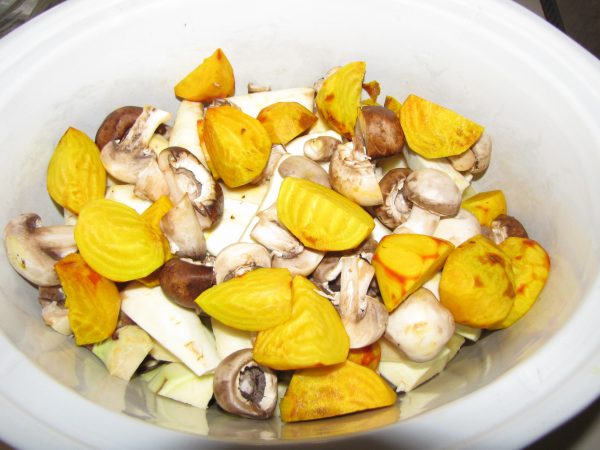 Vegetables in the crock pot.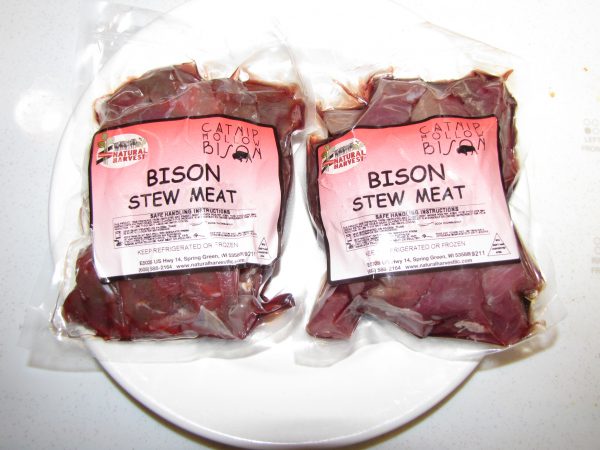 Bison stew meat from Catnip Hollow Bison in Mount Horeb. Thanks, Mark Koeppl.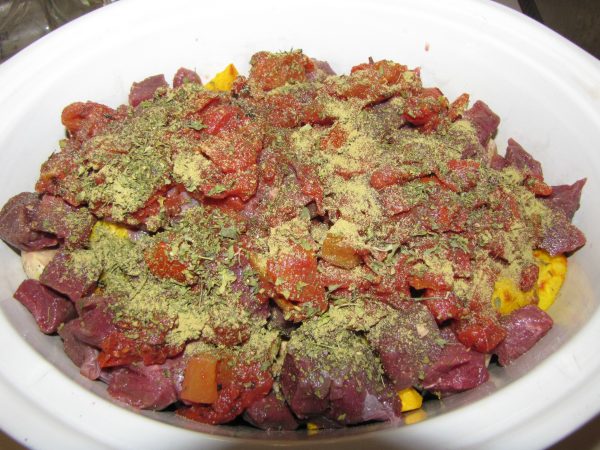 Everybody in the pool and covered with herbs and spices.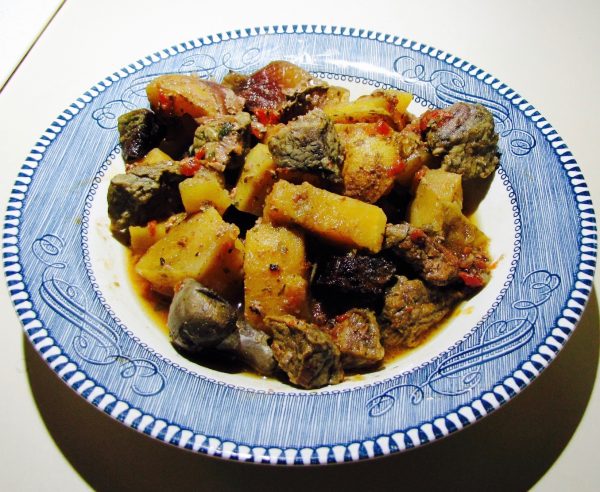 Served and ready to eat.