Two weeks ago, Heather and I hiked a portion of the East Bluff Trail at Devil's Lake. We've been to Devil's Lake a few times but haven't hiked this section since my parents visited in 2004. Wow! How time flies! Since it was going to be a warm and sunny day, we made sure to get an early start and arrive in the morning. . . and to beat the crowds. By the time we left, the beach, trails and parking lot were all full.
There is something energizing and peaceful about going on a hike. Nature, fresh air, scenic views. My mind relaxes. My eyes relax. My muscles relax. We didn't have a set time to return to the car or specific mileage we wanted to accomplish or particular overlooks that we had to see. Just enjoying. Being in the moment. Step after step. Breathing. What's around the next bend? We took a break every now and then to see where we were and where we came from. Great views. As an added bonus to he hike, we ran into my sister-in-law and her family along the way. Unexpected and very cool.
In my industry, Personal Trainers have more than just a tendency to track workouts, monitor progress and evaluate goals. What you don't hear often enough, if at all, is encouragement to just go for a walk or a hike or leisurely stroll. It's always about getting your heart rate up, burning fat, counting steps, etc. Maybe that's true at the beginning when you are just starting your exercise routine. But, in my opinion, the goal is to become intuitive and body aware. Train by feel. Outdoor activities like this hike remind me that lifting weights, stretching and doing cardio at a gym or fitness studio is great. But it's just one component of the bigger picture of health and fitness. Like pieces of a puzzle. For the complete picture, you need a sufficient amount of quality sleep, proper nutrition and a balanced diet, positive and supportive people and stress management skills. And most of all, you need to learn to HAVE FUN. So where are you going for our next hike?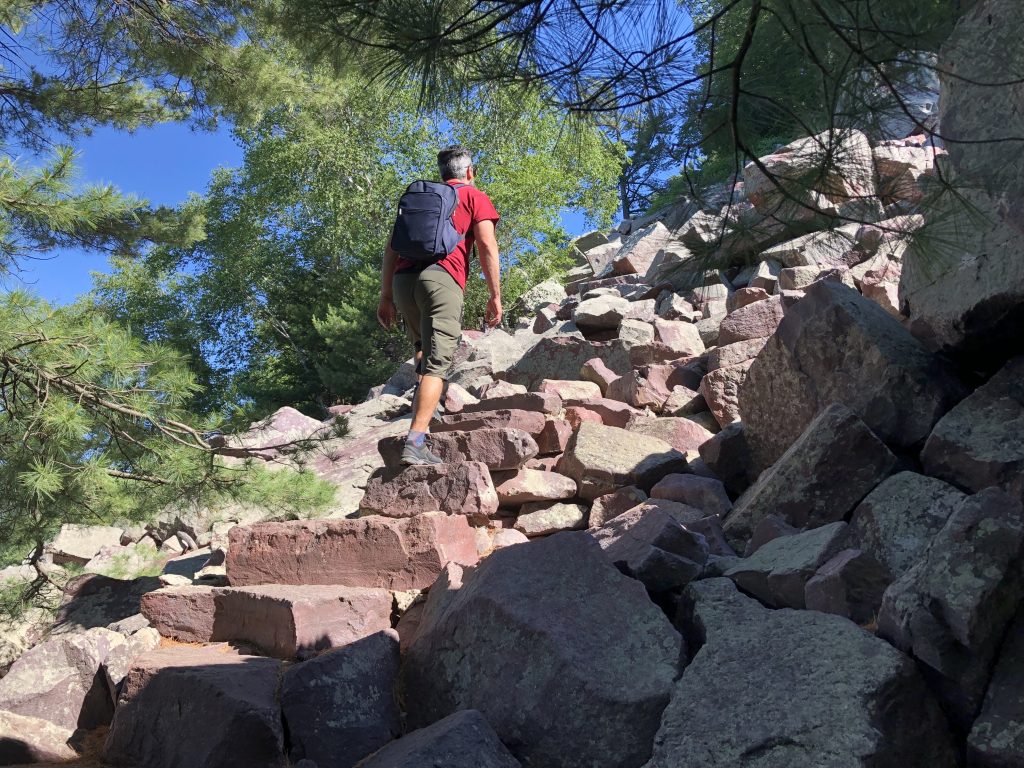 Up, up, up I go. It was a lot easier than going down.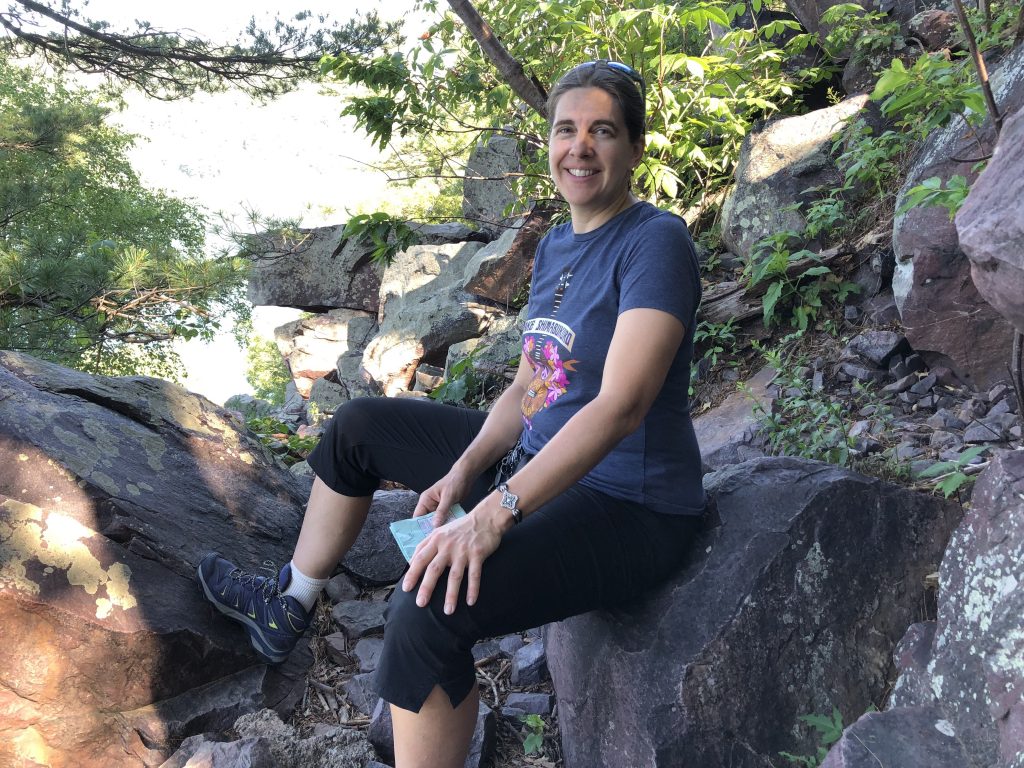 Heather takes a little rest in the shade.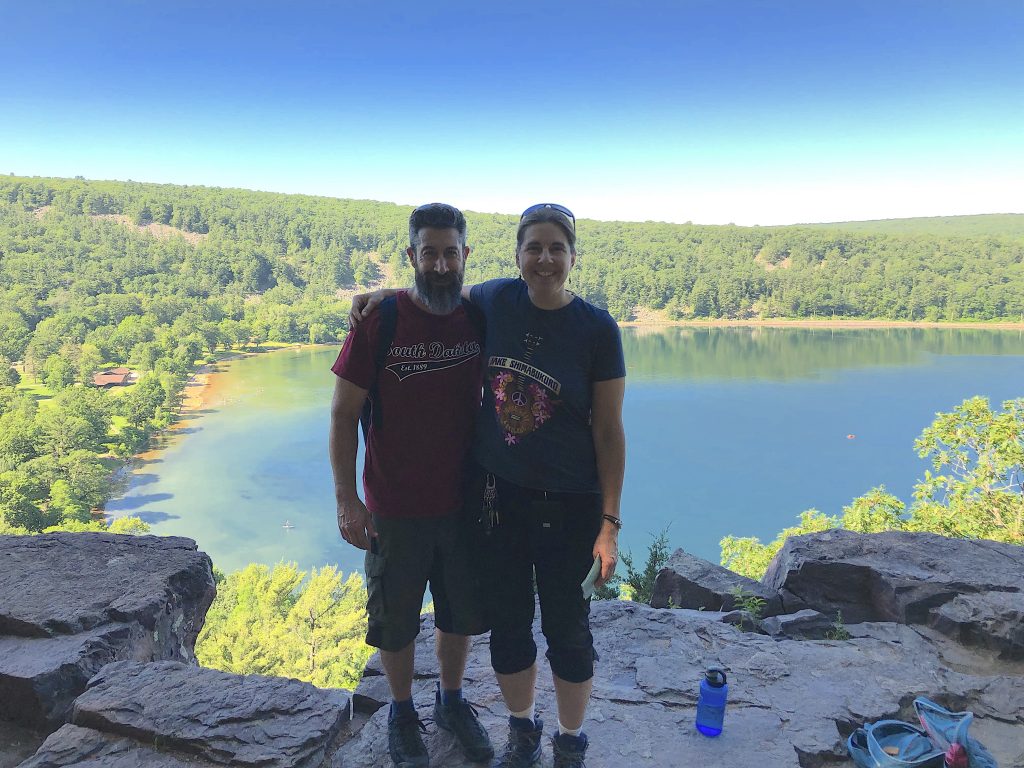 Getting to enjoy scenic views like this one was a big reward.