The temperatures are cooling down and the days are getting shorter. It's what I call perfect soup weather. Yesterday I made a chicken lentil soup and it turned out great! Warm walnut sourdough bread was served on the side. Yum!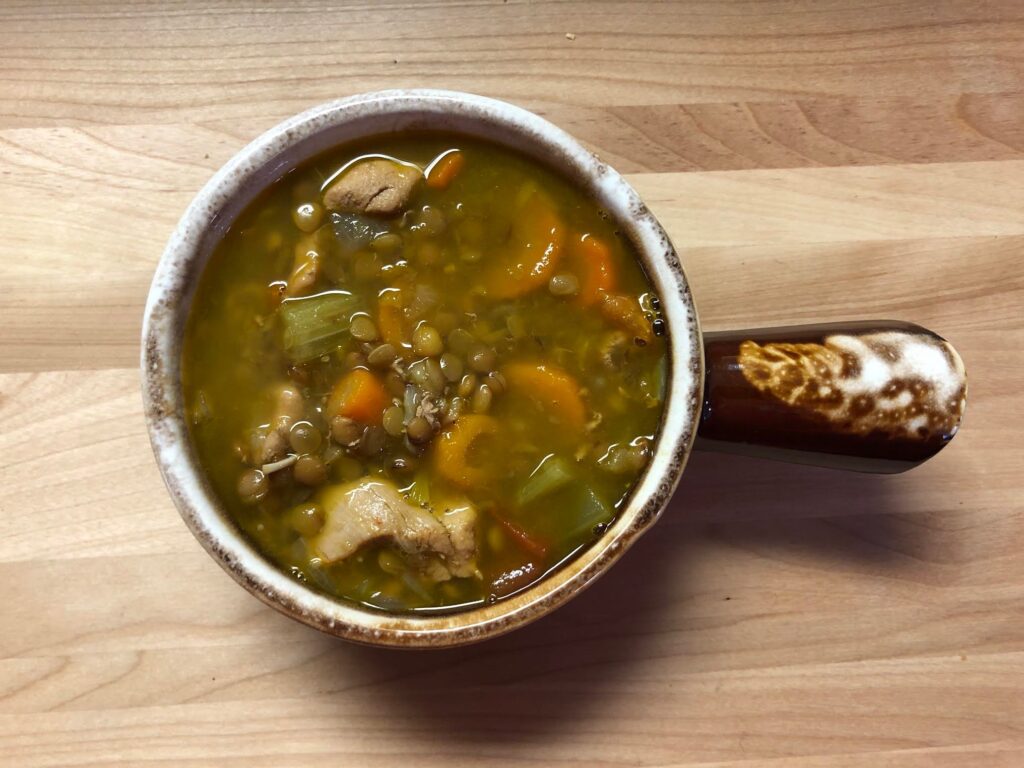 Ingredients
2 tsp grapeseed oil
1.5 pounds boneless skinless chicken thigh meat cut into 1/2″ pieces
3 carrots, peeled and sliced
3 ribs of celery, chopped
1 small yellow onion, diced
1 cup cherry tomatoes, halved
2 cups lentils, rinsed
6 cups water
1 tsp chicken base
2 Tsp dried thyme
1/2 tsp ground rosemary
salt and pepper to taste
1 bay leaf
Directions
To a pot add the grape seed oil and set heat to medium/high. Add chicken pieces and cook until done; about 10 minutes stirring frequently.
Then add carrots, celery and onion. Once vegetables are soft, add thyme, rosemary, salt and pepper. Stir frequently.
Next add water, chicken base, lentils and bay leaf. Make sure to stir occasionally so food doesn't stick to bottom of pot. Bring water/broth to boil then reduce heat to simmer.
Add halved tomatoes and cook approximately 60 minutes. Ready to serve and enjoy.