Did you know that we have a desert here in Wisconsin? With cacti and lizards, sand dunes and dry grasses? And that it's just 45 minutes west of Madison? Yup. It's the Spring Green Preserve and harbors some of Wisconsin's rarest plant communities. Known as the "Wisconsin Desert", the preserve is a place where forest meets bluff, and bluff levels off into plains and dunes. A client of mine mentioned how he went on a wonderful hike there a few months back and thought that Heather and I would enjoy it too. This past weekend we put on our hiking shoes and went on an adventure. The views and scenery did not disappoint. We walked on some of the finest sand I've ever felt and were surrounded by oak barrens, sumac, blue stem grass and wildflowers. With camera in hand, Heather identified and snapped pictures of prairie plants and the landscape. At one point, she stopped walking, took a deep breath, looked around and said how much she enjoyed being there.
There is something both energizing and peaceful about going on a hike. Nature, fresh air, scenic views. For me, my mind relaxes. My eyes relax. My muscles relax. We didn't have a specific time to return to the car or mileage we wanted to accomplish or particular views that we had to see. Just enjoying. Being in the moment. Step after step. Breathing. What's around the next bend? We took a break every now and then to observe and to listen to the birds and grasshoppers. So if you want to get off of the beaten path, check out the Spring Green Prairie.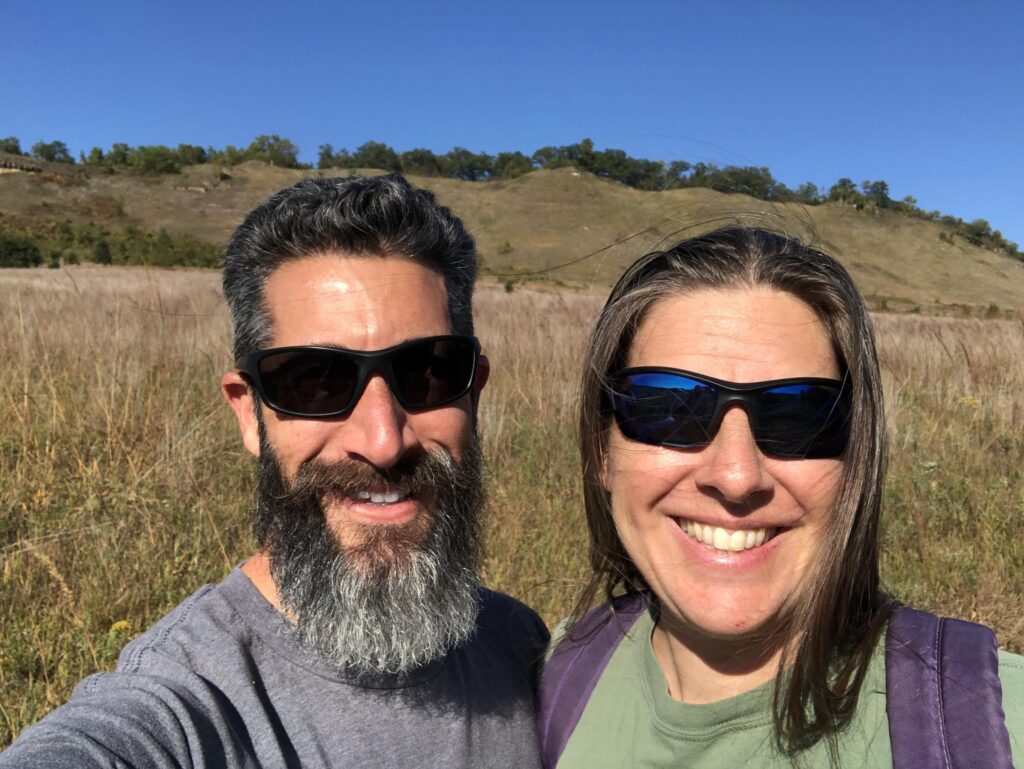 Starting out on our hike with the bluffs as a beautiful backdrop.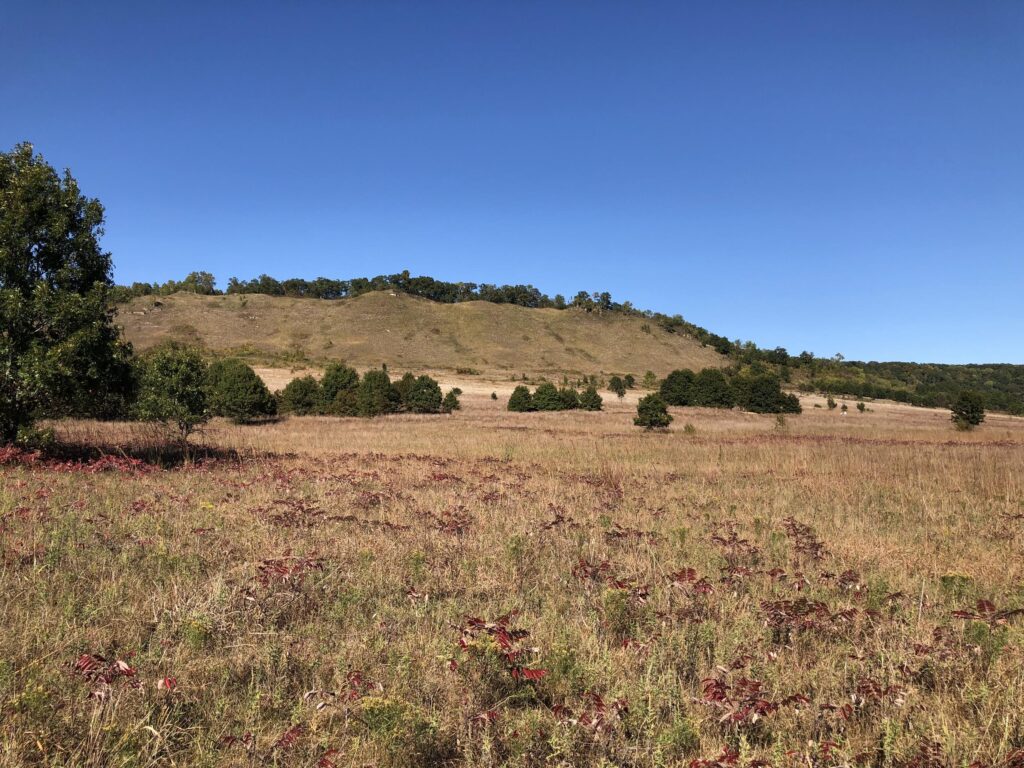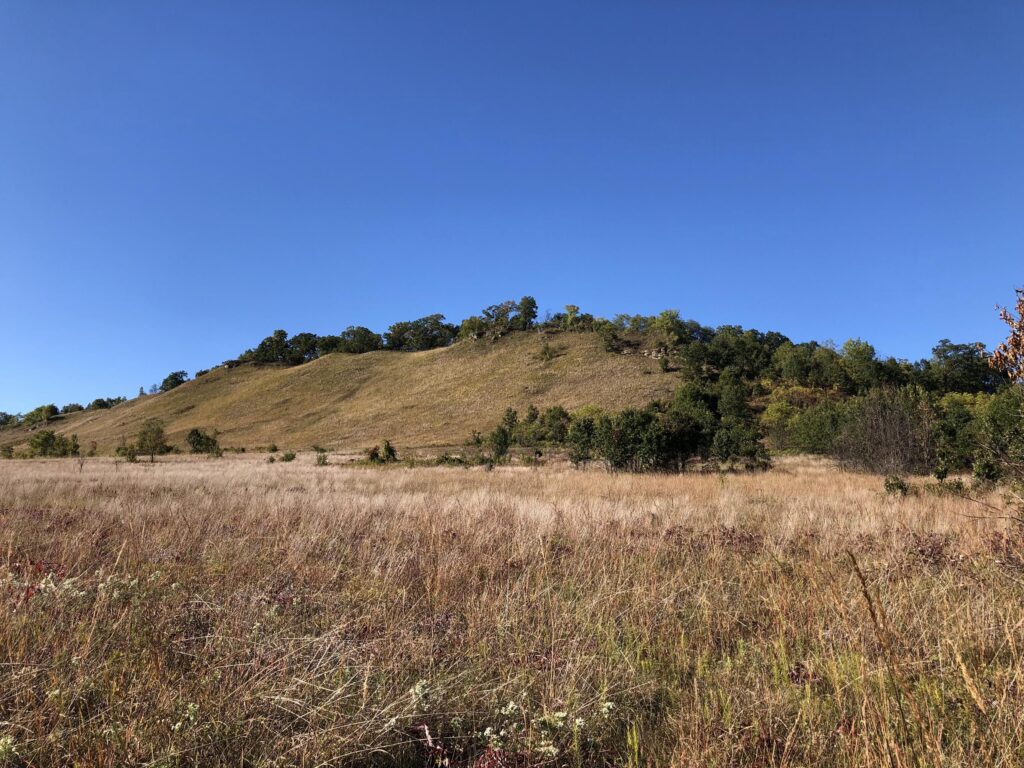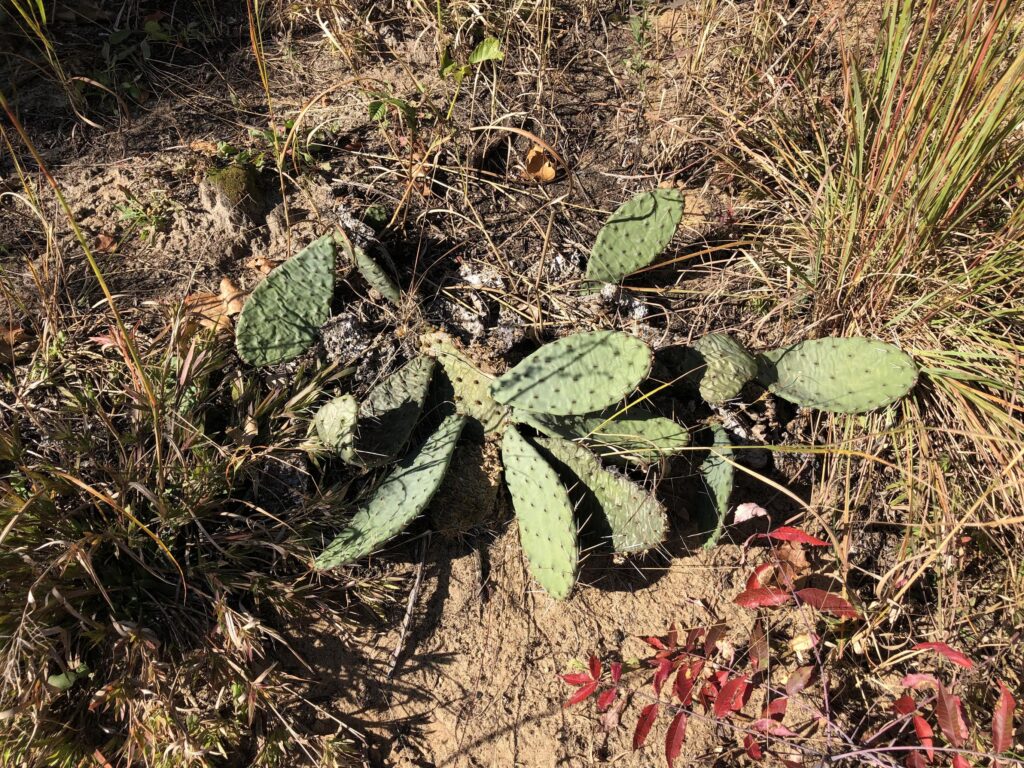 Prickly pear cactus.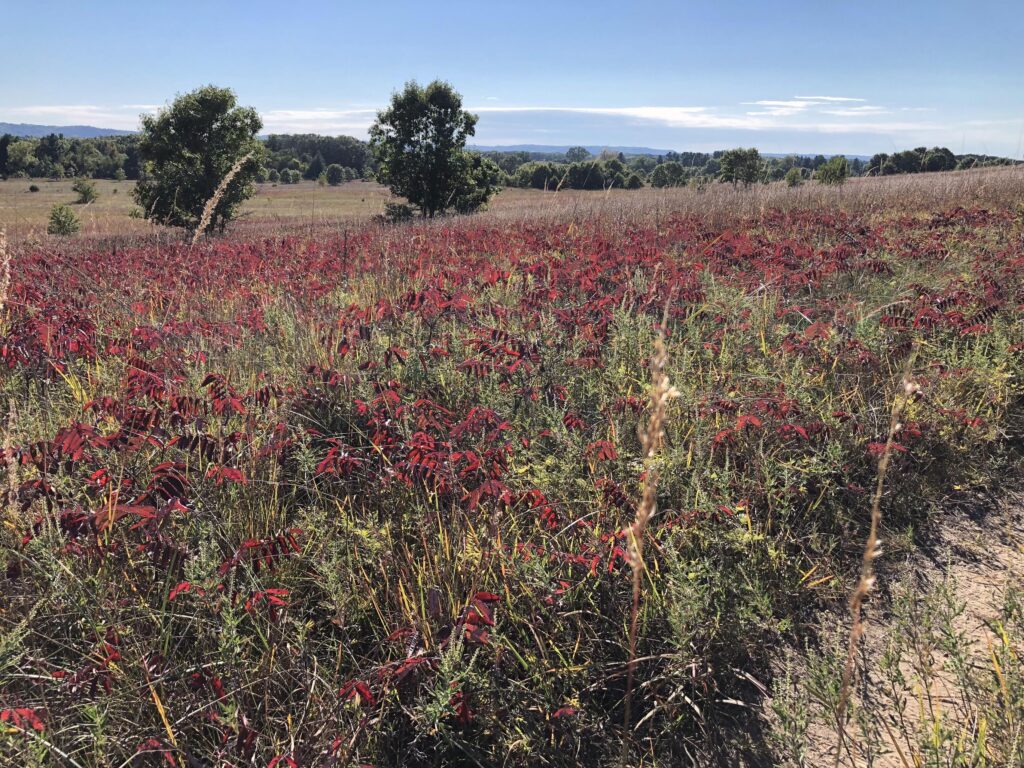 Sumac turns red this time of year.